He is one of the most stylish stroke maker in Sri Lanka domestic cricket. Being regarded as the next big thing of Sri Lanka Cricket, Bhanuka Rajapaksa has now consistently started to knock the door of national team with some sparkling performances. He was man of the match in the recently concluded Local T20 tournament final and Cricket Age had a lengthy Chat with him for an interview. Here are the excerpts :
You had one of the most memorable School Cricket career in Sri Lanka cricket history. Tell about that journey.
To start with I need to thank my parents and my own uncle and aunt and my brother who supported and encouraged me to become who I am. if not for them this journey wouldn't have been possible. I started my school journey when I was 13 year old. like any other kid, street cricket was the path that lead to hard ball cricket.
I started off as wicket keeper batsman and then gradually left the gloves to become a batting all rounder who seams the ball.
First ever coach school coach was Mr W.A.N Silva, who let us enjoy the game, so we could really showcase our talent. Then Mr U.S.C Perera took us over for couple of more years. It was sort of a dream come true when I scored my first century playing for Royal College and it was against Wesley College which is a big runs hunting venue for me. I Scored 193 in 101 balls and that tournament was a major success for me and my team.
Then came the serious cricket with numbers, I was chosen to be a member of the First 11 squad which was a proud moment for everyone in my family.
Mr Nalliah Devarajan a current respected match referee in the first class cricket, coached me and brought the best out of me at that time.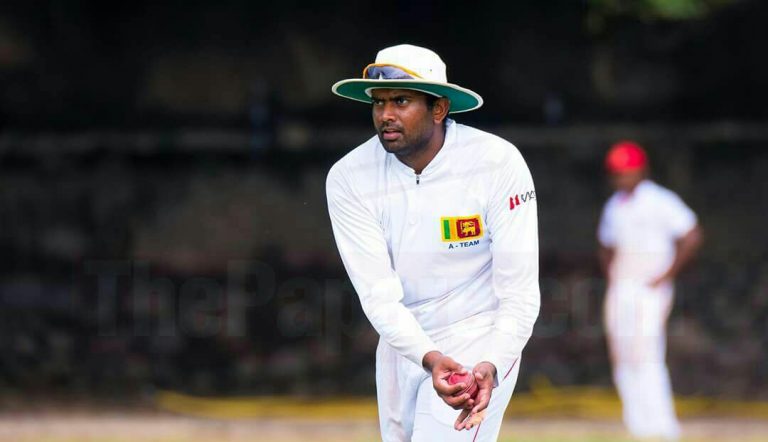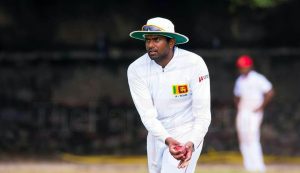 Playing a mini battle against our rival school school (St Thoma's ) was always exciting and challenging and specially at the age of 14. I still remember the noise of papare music and how it ran through my veins to pump me as a youngster and i managed to score 48 in the first inning off 20 odd balls and gave it away. Last day was crucial but never imagined of batting again while I left my equipment at home thinking we will be on the field the whole day. we were asked to bat and 4 wickets down for 15 and I had to borrow all the cricket gear from my colleague Kusal Perera and ended up scoring a match winning 97. same month I was promoted to be a member of the First 11 side to play in the mustangs trophy against our rival school (50 over ) game. I am the youngest to achieve that sort of glory.
I Gradually played for the 1st 11 team the following year under the guidance of Mr Chulaka De Silva (the best and favourite coach in my school era) scoring a century in my debut and never looked back from that moment. I Scored 956 runs in the season averaging close to 40. soon after I was called to national under 19 squad and scored century in the first trail game too and went to Bangladesh under Dinesh Chandimal and with my colleague kusal perera. the best was to yet come and I scored a century in the first game as we landed in Bangladesh too. it was the first time I flew with a side to play overseas and loved and enjoyed every bit of with the guidance of Mr Rodger Wijesuriya. then came the real deal to represent the country for 19s in a world cup. we had so many successful tours before that such Australia (first team to beat any Australian team in Australia, 3-2) scored my first limited over century and a record for Lanka at that time 154 off 111 balls and top Scorer in the series, and flew to many destinations after and captured 6 for 29 in Wanders stadium. I began to prove my value as an allrounder to the team with every opportunity I got. Mr Navid Nawaj and Upul chandana helped us in many ways as Coaches and for me Mr Navid was a fabulous coach, who understands each and every player to take the best of them. world cup was held in New Zealand Christchurch and Sri Lankan team was hot favourites to lift the cup. unfortunately we lost to Australia in the semis in a nail biting contest. I ended up scoring 3 half centuries against Zimbabwe, Canada and south Africa and a valuable 43 not out in the play offs. Was awarded two man of match awards against south Africa and Zimbabwe.
Soon after was given the school captaincy as well as the under 19 captaincy to lead the country. Really enjoyed every bit of it. England toured for a full series and we beat them heavily in the one dayers and dominated in the test series. I my self scored three consecutive centuries, two in tests 149 and 129 and 131 in the first one dayer. we won the series and I ended up being the player of the series too. on the other side of school cricket I played for 5 years and scored more than 4500 runs averaging almost 48 with 10 centuries under my belt and 70 odd scalps. best of 5 for 30 and a record breaking 4 for 0 against St. Sebastian was among them. I ended my school carrier and being the only Royalist to be awarded as the sunday observer school boy cricketer award two years consecutively and fourth to do so up to date in the country. Sri Lanka under 19 was a great exposure for me to step in to the A side. ended up scoring thousand runs in both formats and the first sri lanakan to do so.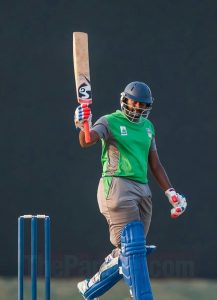 The difference between School and domestic cricket you found?
I was a boy and a cricketer who always loved greater challenges and I managed to debut for SSC when I was still in school and only 17 years old at the time. it was a great privilege debut for SSC under many Sri Lankan national players and under the captaincy of Kaushal Silva. Then soon after scoring many runs in the domestic league, big tons of 180 odd and 170's before turning 20 guaranteed a place in the Sri Lankan A side which toured to England. Romesh Kaluwitharana looked after us as the coach and a successful tour for me as is scored 200 runs in 5 innings in seaming conditions against England Lions and managed to impress the selectors at that time and couple of Match winning knocks in the one day series got me close to representing the country at his highest level. since I was in the peek at that time, I didn't feel a big difference between school cricket and domestic, but the level of challenges and the quality was higher than school cricket.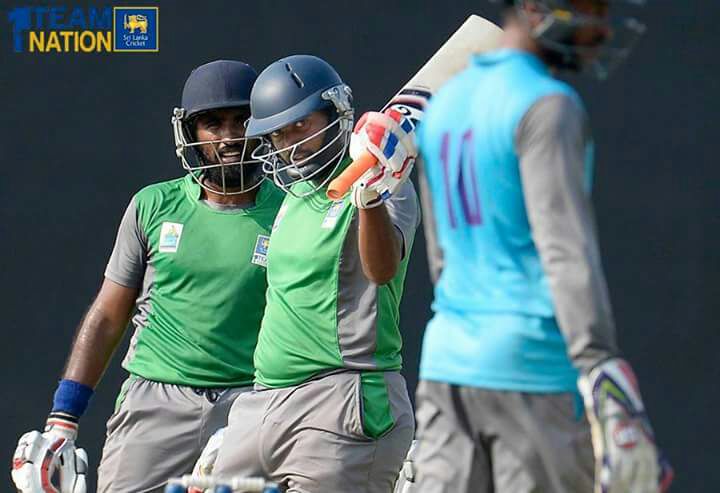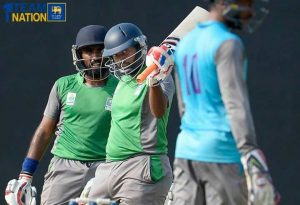 How you sees himself : A top order batsman or a batting allrounder?
I see myself as an allrounder, who bats in the top 4. my success has been going after the seamers ealery in the inning and then adopt and consolidate when the spin is introduced. unfortunately I hardly get the chances to bowl at the domestic level.
Your batting is the perfect combination of power hitting and elegance. So What's your strength?
My strength is timing the ball which would turn out to be power hitting when needed. but I am a player who relies on my timing more than slogging around park with big blade heavy bats. My team mates hates my bats because they are so light and straight without any curve down below to slog. Batting is an art where you need to master with middling the ball and then it will raise down the hill without any effort.
Your ambition in cricket?
My Ambition in cricket is to be a humble cricketer, where the next generation and the generation before us would be happy to call me so and so who gave for the game and who really wanted to develop the game for its betterment.
Who is the most important person, in shaping you as a cricketer?
Most important person would be my dad who was behind me from the days I crawled to hold a bat and ball. since my whole family was involved to see me as a great person /cricketer dad alone wouldn't have been able to shape me up if not for my mother and uncle. from my family to coaches and few handful of friends and not to forget my brother and my girlfriend, they always motivated me through my bad days too.
Your preferred format and why?
I preferred to play test cricket like any other cricketer, but with time I realized selectors are more keen on the shorter format if they would ever consider me to represent the country. So 50 overs and T20s would be my preffered formats. I hold the record In Sri Lanka for scoring the fastest domestic list A 100 against air force in 42 balls but never given publicity which was a sad. yet I love the game and never disappointed with things we can't control.
Any specific goal as a cricketer?
My ambition as a cricketer is to scorer more than 8000 odi runs and minimum 3000 T20 runs for the country. hoping to captain the country one day before retiring so I could catch up for all the years I've lost due to negligence.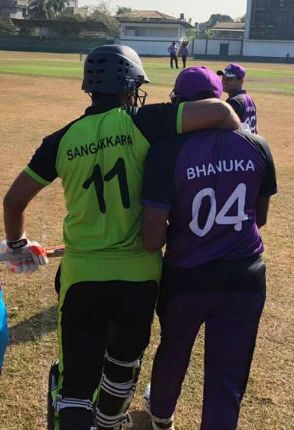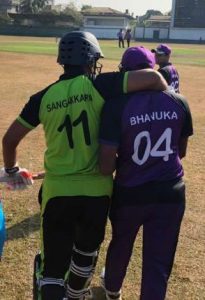 You were in sparkling form during recently concluded T10 league in Dubai. Tell about that experience.
T10 was a fabulous consept which we never thought would be introduced to the game but always expect the unexpected in this beautiful game.
It was held in dubai and very well organized tournament with many international stars. never thought I would be facing bowlers like Wahab Riaz and Irfan or Pollard and experience was beyond imagination. fortunately for me with God's grace, I was the top run getter with the best strike rate for my team, managed to score 124 runs averaging 31 odd with a strike rate of almost 200. only 5 half centurians in the whole tournament and managed to be among those greats too. I am Hoping this performance would be good enough to get an exposure in the T20 leagues around the world.