As soon as the new selection committee of Sri Lanka, headed by Graeme Labrooy, announced the ODI squad against Pakistan yesterday, the axing of Bowling spearhead Lasith Malinga from the team surprised one and all.
Later, Cricket Age broke the news that he has been dropped, as Selectors have decided to move on considering the 2019 world cup.
"Malinga has not been considered due to current form and in considering Sri Lanka's 2019 WC aspirations" A top SLC official told Cricket Age.
But the question arise : does Malinga deserves to be dropped?
No doubt, that his bowling form declined considerably in recent times. One of the most destructive Shorter formats bowler world cricket has ever seen, Malinga had been largely out of form Since making a comeback to the national team during T20 series against Australia, earlier in the year.
Statistics also confirms his decline, as he has taken only 10 wickets in 13 matches since his return.
But, Malinga brings much more to the team! One of the most intelligent cricketer of modern era, he reads the game more precisely than any other Sri Lanka player of recent times.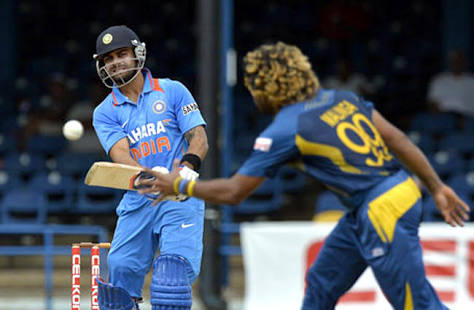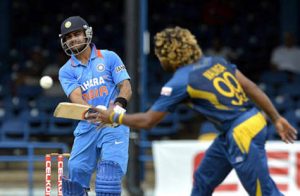 This quality becomes more important, as Sri Lanka shorter formats team is going through a difficult period and lot of younger players are trying to establish themselves! For them, Malinga's guidance is priceless.
And, it is not that he just comes, trains, plays and goes back to home. Malinga has always been a team player, always gives more than his hundred percent, always gets ready to help and guide youngsters!
Interim coach Nic Pothas and ODI captain Upul Tharanga has recently backed Malinga after his indifferent form, by stating that his experience is still valuable to the young team.
With 301 wickets from 204 matches at a bowling average of 28.92, Malinga is the fourth leading wicket-taker for Sri Lanka.
At 34, he has still one or two year left in his game. More importantly, he still can be a driving force for Sri Lanka in 2019 world Cup, with all his experience and knowledge of the game.
And, 10 wickets in 13 matches is not too bad, considering almost one dozen catches had been dropped on his bowling, since his return.
In reality, Sri Lanka need Malinga more than ever! If he manages to lift his game by 20% itself, he would most probably a asset again for Sri Lanka!