As Cricket Age has exposed the wrongdoing of SLC Asst. Secretary Ravin Wickramaratne to manipulate the result of Panadura Kalutara match fiasco, it has emerged that K. Mathivanan, the VP of the board, is equally responsible.
Last week, the verdict came out against Chamara Silva, the former Sri Lanka international, and 21 other players.
The most hilarious thing is that Chamara Silva, the Panadura SC captain, who refused to oblige the club officials and did not turn up for the fourth day of the match, has been slapped two years ban, while the officials who connived to fix the game have not received any punishment.
Also, Those players contend that they had not had adequate opportunity to defend themselves at the inquiry that found that guilty of misconduct.
Now, as Cricket Age has exposed that Ravin deliberately manipulated the outcome of the inquiry with tournament manager Chintaka Jayalath and Legal Officer, The reputation and creditablity of K. Mathivanan also under cloud.
Reason, Mathivanan is also the incharge of domestic cricket in Sri Lanka. As he heads domestic cricket department, Chintaka Jayalath and Ravin comes under him.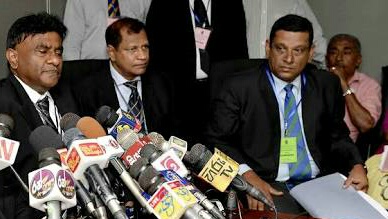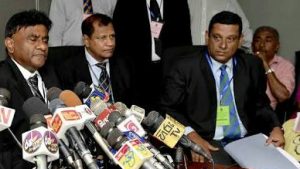 Mathivanan, who initially came to the SLC to serve on honorary position, has always enjoyed good and trustful rapport with most of domestic players. Obviously, he knows everything about them.
But in this entire chapter, he changed his ethics so drastically, that now it has become a common belief in domestic cricket, that he deliberately protected all club officials, and in the process, made players like Chamara Silva scapegoats.
"players of both clubs, including Chamara Silva evaded match fixing probe" he said, while explaining the logic of the verdict to slapped two year ban on Chamara Silva and Manoj Priyadarshana.
Now, forget about two years ban on players and assume that K. Mathivanan is right!
But, what about those two clubs, when now it has been exposed by Cricket Age that Ravin, being a former president of Panadura, made sure that the club would come out without a ban!
Now, being the head of the domestic cricket, he needs to explain, as to why the same punishment as dished out to the two Captains, was not imposed on the two clubs as well?