It seems, Pakistan Cricket is finally getting back towards hosting other teams in their home soil, as now west Indies has also confirmed a t20 series there.
West Indies Cricket board announced today, they will play the series in Pakistan in November.
There is already the confirmation of Sri Lanka playing a t20 series in Pakistan, in addition to world XI series in September.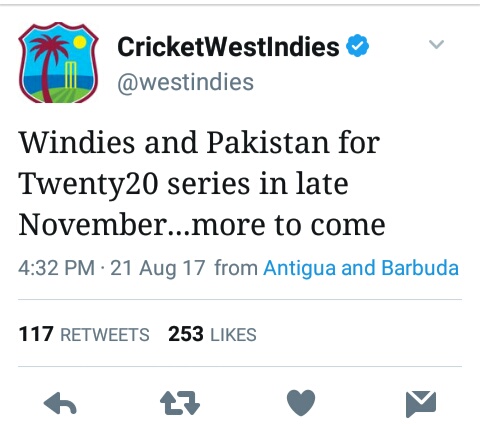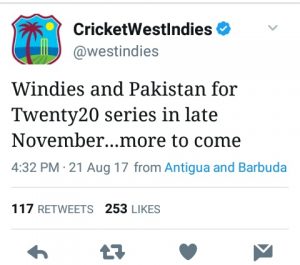 0