Kinrara Oval is the heart of a 8.5 acre green lung that the community of Kinrara has enjoyed for 15 years. This world class venue is also the home of the national men's and women's cricket team. Each year thousands of men, women and children enjoy the cricket facilities as part of a healthy lifestyle that Malaysian have come to expect.
Of late, that has come under threat by a property developer. However, the good part is that the cricket loving fraternity has come forward to save the ground. It is the centre of cricket excellence and nerve of Malaysian Cricket, if the developer has not realized that yet. The National body has done wonders to develop the game. They are 27th ranked in the world. The list goes on, where in 2017, they bagged the ICC Best Global Development Award and was placed in Tier 'A' in a Score Card assessment by ICC.
October 31st 2018 is the date the Malaysian Cricket Association have been ordered to vacate Kinrara Oval by Perumahan Kinrara Berhad.
Not long after this, Bandar Kinrara community will lose a designated green space and if this space is developed into condominiums, the locals will experience more traffic congestion than they can ever imagine.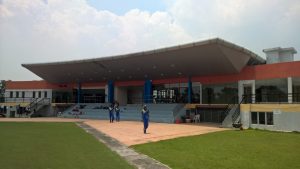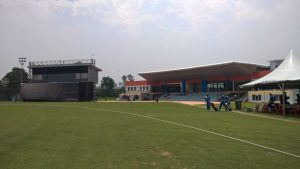 In the current market which is over supplied with property, any such move would not be one of a responsible corporate citizen especially when national pride is tainted.
The Malaysian Cricket Association has built up Kinrara Oval for the past 15 years to become Asia's Cricket Hub because of its magnificent grounds. Every year international matches are hosted at Kinrara Oval. This has generated millions for the local economy and raised the Malaysian flag on the international stage. What Sepang F1 Circuit has done to Malaysia, Kinrara Oval is a close cousin.
Kinrara Oval is not only a great world-class cricket ground, it is also the birth place of national athletes who play for the country. It gives children a pathway to excelling in sports and leading an active healthy life. If the developer has not realized, sports bring unity and Malaysia needs it.
It is not just about cricket. Malaysian Sports as a whole needs it!