Things are not all well within the Sri Lanka Cricket Board (SLC) Coaching Staff. Reportedly, Chandika Hathurusingha, the Head Coach Of National Team, has been trying hard to oust Sri Lanka A Team Coach Avishka Gunawardene, in order to bring another former National player, Cricket Age reliably learns.
Hathurusingha, who was With Bangladesh Till October 2017, had been Hijacked by SLC in order to stop the slump of the National team. Even though, Hathurusingha Managed to win all three trophies against a divided and injury ridden Bangladesh team in his first assignment as Sri Lanka Coach, he failed miserably in Nidahas Trophy, as despite being the host nation, Sri Lanka even failed to qualify for the final.
Now, it has learnt that he is at loggerheads against Avishka Gunawardene and has almost sealed his departure As the Sri Lanka A Team Coach.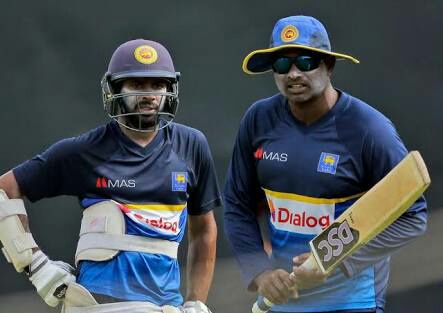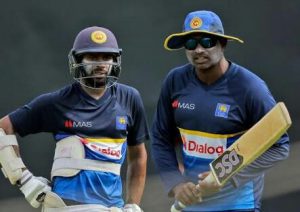 According to sources, the reason behind this extreme step from Hathurasingha, is that he has been favouring Thilina Kandambi For the same post, and wants to make him either as the Coach Or the Manager Of The Sri Lanka A Team.
"It's rather unfortunate that even In the early days of Hathurusingha Era with Sri Lanka Cricket itself, there are ugly scenes like this. Avishka has served Sri Lanka A Team immensely and Young players have high respect for him. Unfortunately, he is not in the good book of Hathurusingha, as he has been preferring Kandamby For the role" A top official of SLC told Cricket Age.
Avishka Gunawardene, former dashing left-hander opener for Sri Lanka who played 6 tests and 61 ODIs, Has Achieved some incredible feats as a coach in last five years.
While he has been the Coach of Sri Lanka A team, young players like Dhananjaya De Silva, Roshen Silva, Dasun Shanaka, Malinda Pushpkumara have blossomed big time under his guidance and made immediate impact in National Team.
An innovative and hard working Coach with no-nonsense approach, under his supervision Sri Lanka A team Created history in last year, when they defeated West Indies A in the test series, and became the first ever Sri Lanka side to do that.
Hathurusingha, meanwhile, not seems Impress with Avishka Gunawardene Achievements.
"The real problem with Hathurusingha, is that he trusts more on his Australian Lesser known Coaches, than Sri Lanka Coaches" The SLC Official revealed further in term of Animonity.
According to sources, it has been a problem with Hathurusingha from the first day with Sri Lanka team itself. Cricket Age learns that Two other Sri Lanka Coaches Nuwan Zoysa and Darshana Gamage, who have done incredible job In Coaching, has also been completely sidelined, after the high profile arrival of Hathurusingha.
"Those all have come so far after sacrificing their entire lives for Sri Lanka as players, as well as Coaches. Unfortunately, they have been sidelined and Australian Players, whom to cricket fan knows even by the name, have continuesly been getting Coaching stint, after the arrival of Hathurusingha" The SLC Official revealed further.