Whatever lies ahead of Lasith Malinga, must be decided upon his bowling performance. A Sports Minister, who allegedly curtailed his international career, has gone and dusted, so it would be interesting to see whether his Loyal Comerede Graeme Labrooy allows Malinga to make a comeback and allow to prove whether he has still something to offer Sri Lanka Cricket.
In the first week of 2018, when Sri Lanka's most iconic shorter formats fast bowler Lasith Malinga was driving in and out of Sinhalese Sports Club (SSC) to impress newly appointed Coach Chandika Hathurusingha even after Nov being picked for Bangladesh tour, and was practising at a net bowler, Some ExCo members of Sri Lanka Cricket Board (SLC) were laughing and cracking jokes of him.
"He Is trying to get sympathy of Sri Lanka fans, but doesn't know that 'Bosses' has already decided that he would never play for Sri Lanka again" Two ExCo Member's famously told everyone at that time.
In August 2017, Malinga launched a scathing attack against SLC intentions in preparing wickets for the India tour, blamed that wickets were more suited to visiting team. More importantly, he had a heated argument with Sports Minister Dayasiri Jayasekara.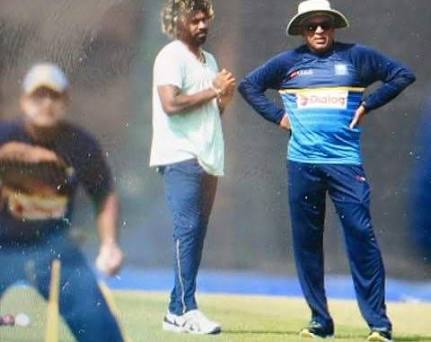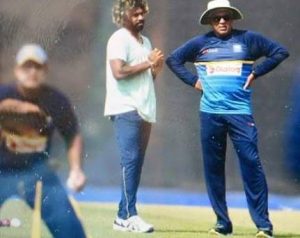 After that Sanath Jayasuriya resigned as Chief selector and Graeme Labrooy took over. Malinga never played for Sri Lanka after that!
However, only after eight months, things have changed, and changed dramatically. Whatever some 'Messiah's' of Sri Lanka Cricket did with Malinga, The Karma has done with them. Dayasiri has been sent home by the UNP Fraction of the Government. Thilanga Sumathipala, has weakened significantly and his gang of looters are unsure and confused about everything!
Obiously, Die hard fans of Sri Lanka Cricket are once again hoping for a Malinga Comeback. At 36 years of age, Australian Mitchell Johnson is still playing at IPL. though, Mumbai Indians left Malinga as a player and picked as a mentor, his recent bowling form in recently concluded Local T20 tournament suggests he is still far better than those, whom Labrooy forcefully dragged into national team.
Though, Labrooy is still there! Don't know why, but he still there, even without Dayasiri.
More importantly, there is no mention in SLC constitution that the selectors will be removed as soon as the new Sports Minister take over. It's up-to New Sports Minister, whether he keep them into job or appoints new selection panel.
Sanath Jayasuriya resigned, as he put his dignity more higher than SLC job. However, One can't expect this kind of things from Labrooy!
In this scenario, the million dollar question is : Will Graeme Labrooy Allow Lasith Malinga To make a Comeback, even After Dayasiri Departure?