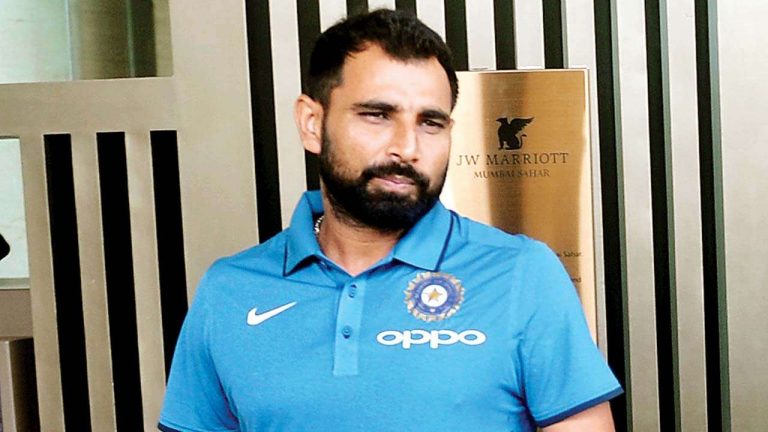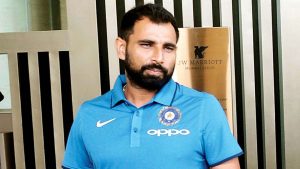 By holding speedster Mohammed Shami's central contract last week, it was clear that Supreme Court-appointed Committee of Administrators (COA) was unsure about the nature of match-fixing allegations levelled against him by his wife.
A week passed on after that but BCCI's Anti-Corruption and Security Unit (ACSU) didn't feel it necessary to pro-active steps to investigate the allegations of such serious nature. And on Wednesday, when COA finally realised the mistake, it committed yet another blunder by officially directing ACSU chief Neeraj Kumar to probe "three specific allegations".
The email which was sent to Kumar was also marked to not just the office-bearers of the Board but to CEO Rahul Johri and even CFO Santosh Rangnekar, apart from the two legal advisers. This has raised questions about how could there be a fair probe by ACSU after COA has compromised with "element of surprise" which is essential while investigating any serious charges like match-fixing.
"Please investigate the above assertions/ allegations under the BCCI Anti-Corruption Code and submit a report to the COA with your findings as to whether there is any basis to proceed further in terms thereof. The investigation should cover (i) the identity of "Mohammad Bhai" and "Alisba"; (ii) whether any money was in fact sent by the said Mohammad Bhai through the said Alisba to Md. Shami; and (iii) if yes, the purpose for which the said money was received by Md. Shami," stated COA's letter on Wednesday.
The question now that all BCCI office-bearers are raising that what was the necessity to mark email of such sensitive nature to "anyone and everyone in the Board"?
"ACSU has no power to legally investigate any case. It can only rely on local police (Kolkata police in this case) or various govt investigation agencies' probe. By keeping quiet for a week (since contracts were awarded) and now asking ACSU publicly to submit report on Shami's relations with a Pakistani woman and a England-based businessman Mohammed, COA has only hampered the probe. Can we now expect these people to now wait for ACSU personnel to handover their side of proofs, if any?" asked a senior BCCI official.
WADA-like action
It is important to mention here that BCCI has always maintained that "it has its own mechanism like WADA (World Anti-Doping Agency) or any international sports body kind of investigating authorities to ensure fair play in sport (cricket).
The question now that staring at COA's face is…
1. Has there been a single instance where WADA has revealed any sports association of any individual official about their plans of testing any particular player?
2. By making the probe public (revealing to everyone in BCCI), has COA not ensured that the individuals under probe will now have enough time to evade the ACSU?
3. Last but not the least… By limiting the investigation into three specific points, how come COA expect ACSU to go and investigate individuals (one Pakistani and one England-based) living outside India?
Now all that is left with ACSU is to rely on Shami's wife Hasin Jahan testimony, where she has talked about domestic abuse, harassment and match-fixing phone conversation between the couple.
Jahan alleged that Shami took money from a Pakistani woman 'Alisba on the insistence of a person called Mohammad'.
It was on Tuesday that the Kolkata Police sent letter to BCCI to disclose the travel details of Shami after the last T20 match in South Africa. Shami's last match on the tour to South Africa was the third Test in Johannesburg, in which the pacer played a starring role to help India register a victory.
And for record, ACSU chief Kumar will be relieved from his post on March 31 but will continue to work as consultant till the Indian Premier League's completion.