After the arrival of Chandika Hathurusingha, Sri Lanka Cricket has returned to winning formula! In the first tour itself under Hathurusingha wings, Sri Lanka won all three trophies in Bangladesh, and gave something to cheer to fans after a disastrous 2017.
However, Graeme Labrooy, Sri Lanka's Chief Selector has been proving a misfit in the setup, thanks to his 'Unstable Approach' and baised selection.
Take this example : On 17th February, Labrooy said ' The Club-T20 Tournament is beginning and we delayed the Team selection for the Nidahas trophy, until those matches are over."
The said tournament kicked off on February 24 and three days later Labrooy forgotten his own words and selected a preliminary squad on 27th, while to tournament is still going on and will be played until first week of March!
Here is another example of his 'Unstable Approach' : On February 17th, he said that if Lasith Malinga would prove his fitness and form, he has the chance to be selected for the Nidahas trophy.
Within the first two days of T20 tournament, Malinga proved both : Form and Fitness. In three matches, he his bowling figures were 4-0-30-2, 4-0-31-3 and 4-0-34-3.
Yet, he was not picked even in the 20-man preliminary squad!
Obviously, Labrooy just misleaded (as he is doing since his appointment) Sri Lanka fans that Malinga is still in his scheme of things.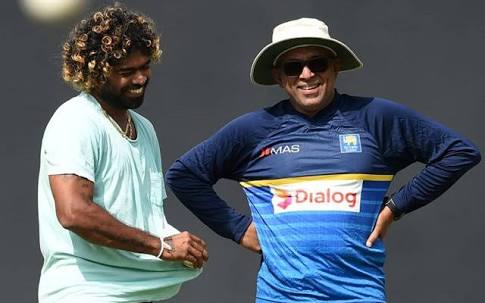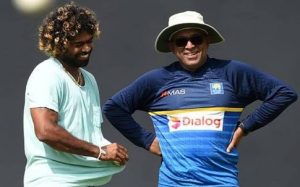 The reality is that Malinga pointed-out many shortcomings of SLC during the brain storming session by the Sports Ministry to Revamp Sri Lanka Cricket on 15th September 2017. he never played for Sri Lanka again after that! The bitter truth is that Since Labrooy has taken over as chief selector, he never selected Malinga, just giving false statements on him.
Forget about Malinga's performance in the T20 tournament. Also, no doubt about the fact that he has passed his prime! However, the thing is why Labrooy not telling the truth at once? Why he is trying to fool Sri Lanka fans before every series that if Malinga would prove himself, he would be selected.
Is there someone behind the closed doors, Who is insulting one of the most iconic player of Sri Lanka cricket history? Has he any personal vendetta against Malinga? And, is Labrooy doing all these in the orders of that person?
However, one can't expect from Labrooy to give answer these questions. Right now, his focus is to top the elite group of those 'Messiah's, Who are running Sri Lanka Cricket!