Forget about the Sri Lanka senior team, right now U19 tram, the future of Island, is also under dark clouds. conspiracies, baised selection, constant reshuffling in batting order, all these factors have ruined the confidence of the U19 team as well, just like senior Team.
Roy Dias has been overseeing the responsibility of Head coach of the team, while Mahinda Halangoda has been appointed manager. Well before the Asia Cup last year, Some mysterious things have been happening again and again, but SLC has no time to ask questions to the responsible's to give the explanation for the continues disasters.
Like senior Team, Sri Lanka U19 team has also blessed with some of the world class talents : Hasitha Boyagoda, Krishan Sanjula, Kamindu Mendis in batting department and Praveen Jayawickarama, Nipun Ransika in bowling.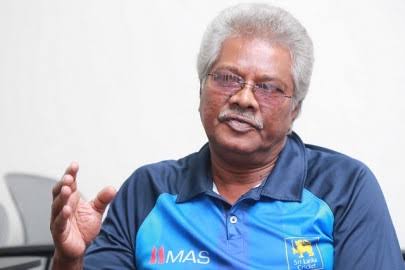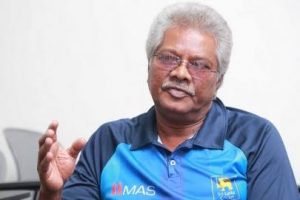 However, the confidence of each player has been completely shattered, due to the confused team management. It seems, they don't know, or to be precise, are not interested in shaping them as future stars for Sri Lanka. Rather than, their interest is only on to establish some 'un-deserved' players into the team, at any cost.
Here are the some classic examples, that proves neither Roy Dias nor Mahinda Halangoda deserves to be with the team :
Asia Cup Debacle : During the Asia Cup few months ago, Sri Lanka U19 won two consecutive matches, against UAE and Afghanistan, comprehensively. However, for the all important match against Pakistan, they rested key players. Left arm fast bowlers Kalana Perera and Thisaru Rashmitha and regular wicket keeper batsman Krishan Sanjula were not part of the playing XI, because the 'think tank' thought that their semi final birth is confirmed. Instead, they were knocked out from the first round embarrassingly.
Curious Case of Nipun Ransika : He was a bowling sensation and taking wickets for fun. Within one year, he established himself as the bowling spearhead of the U19 tram. However, Just before the Asia Cup, he suffered a spine injury. Official statement from the SLC on Ransika, That he went to his home town Ambalangoda, where he injured himself while bowling on concrete. However, the truth is that he got injured while bowling during the indoor practice. After that, no one cared about him and tried to bring back on the track. He has completely been thrown into wilderness since then. Sanjula abeywikrama, the dashing wicket keeper batsman, suffered the same treatment. During the world cup preparation, he got ill, and after that totally forgotten.
Mystery of Kamindu Mendis : the same team management, who discarded Ransika and Sanjula due to injuries, tried their best to hide Kamindu Mendis injury. He had been declared fit just before few hours of the team departure to New Zealand. Eventually, he failed as a captain, as a batsman and as a bowler in the world Cup.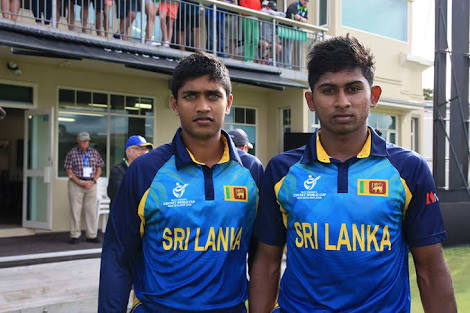 Santush Gunathilika, The Blue eyed Baby : Sri Lanka 'think tank' incluedd Santush Gunathilika by dropping Hasitha Boyagoda in the last two matches of the world cup. Boyagoda, a stylish right-hander batman, played a match winning knock against the Afghanistan during the Asia Cup few months ago. However, Coach Roy Dias and manager Mahinda Halangoda dropped him and to make things worse, asked Nipun Dananjaya to open the innings, even after knowing that he never opened in his life, not even for his school sides and naturally he is a middle order batsman. As expected, Nipun Dhananjaya struggled, and could not manage the double digit score in both the matches.
Santhush Gunathilika, whom Roy Dias, Manager Halangoda and selectors brought New Zealand as a backup opener, batted at number 8 and failed.
Tactical blunders during World Cup : Not only selection blunders, Sri Lanka knocked out in the first round from the world cup, due to poor strategies. team management didn't take lessons from the defeat against Afghanistan in the previous match and opted for the same batting line up. Morever, Sri Lanka didn't use off spinner Nuwanidu Fernando, even though Pakistani batting line up were packed with left handers.
These issues must need to be addressed. More importantly, SLC will have to decide : whether Roy Dias-Halangoda Suitable for Sri Lanka U19 Team or not?