While Sri Lanka Cricket Board and fans are celebrating the arrival of High Profile Chandika Hathurusingha, they must also acknowledge the contribution of Current Interim Coach Nic Pothas, who transformed A young, injury ridden team in mere Six months.
Sometimes, Statistics don't tells the true Story. In numbers, Sri Lanka's Interim coach Nic Pothas association with the team has been nothing short of disaster. When Graham Ford stepped down following the debacle in Champions trophy in June, Sri Lanka appointed him as the Coach. Under his wings, Sri Lanka suffered humiliating whitewash in ODIs against India and Pakistan. Before, today's victory over India in Dharamsala, Sri Lanka was on a 12 matches losing streak.
However, as mentioned above, Statistics don't tells the true story!
The truth is, in mere six months, Pothas has transformed Sri Lanka Cricket. When Zimbabwe arrived Sri Lanka, The team was battling with the sudden departure of Graham Ford. When Bangladesh arrived few days later, Team was again in trouble : this time due to Angelo Mathews resignation from the Captaincy. When India defeated them on their home soil, Sri Lanka has just started to regroup.
Four months later, this is a new Sri Lanka! They went to UAE and whitewashed Pakistan 2-0 in test series. Though, they comprehensively whitewashed in ODI and T20 series after that, signs were encouraging.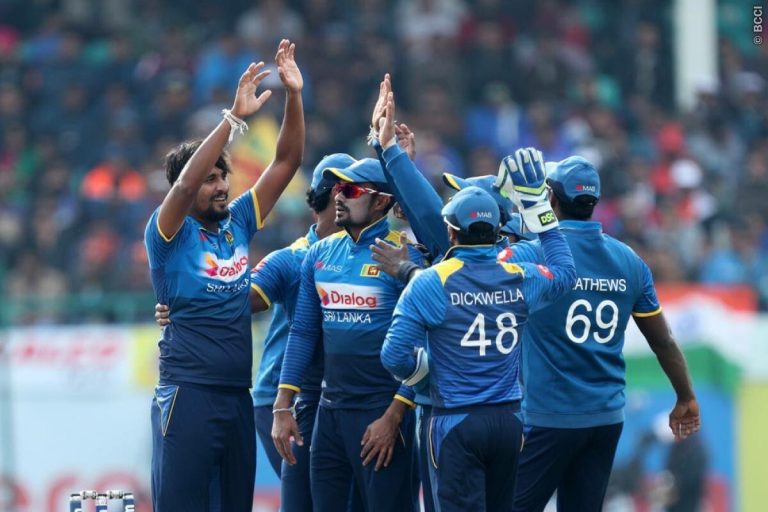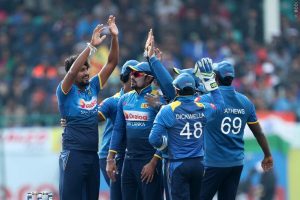 Since Sri Lanka's arrival in India, they are looking a confident side. Team India took them lightly and paid the price by somehow manage win the three match test series 1-0, when they were expecting it 3-0. In the first test, Sri Lanka was the superior side. In Delhi too, they fought hard and pushed Team India, which was a rare sight.
Credit must go to Nic Pothas for that. During the last six months, Sri Lanka team has witnessed half a dozen captains, and all they admired Pothas work ethic. According to a senior player of the team, he is easy going, hard worker, dedicated and honest in his approach.
In test team, Dinesh Chandimal is a aggressive Captain. In shorter formats, now Thisara Perera already proved that he ultra aggressive. Both captains are young. Both have just started their innings as leaders. And, both gives a hope for a better future for Sri Lanka cricket. Sri Lanka Cricket Board and fans must acknowledge Pothas Contribution in this shaping.
Another admirable fact about Pothas that he remained unaffected by the internal politics of SLC. When you Coach Sri Lanka team, these are the part and parcel of the responsibility. Ask Graham Ford, Traver Byliss, Paul Fabrace, Marvan Attapattu and they will say how difficult is to work within SLC setup. But to his credit, he never got affected and stayed away from any kind of controversy. It's because of his focus towards the improvement of his team.
In few weeks, Chandika Hathurusingha Will take over. No one knows, whether he will succeed or not.
So, while welcoming new Coach, Sri Lanka must not forget the contribution of Pothas, in their most difficult period.