When you goes for a lengthy talk with Davindu and Ravindu, the twin Son's of former Sri Lanka Captain Hasan Tillakaratne, one thing strikes immediately : the middle name of both the brothers.
Their middle name is Sachin! How did that happen?
"Both my dad and mom admires Batting Legend Sachin Tendulkar. So when we were born, Sachin had payed a visit to see us. I think the Indian team must have been on tour in Sri Lanka then. So because of that my parents have decided to give us the common middle name Sachin" reveals Duvindu.
Though, they neither follow the Sachin nor their father's batting legacy. Duvindu is a left-arm spinner, while Ravindu is a Chinaman, one of the most fascinating art of bowling on the game.
Question strikes again. How did that happen especially when, they have a father, who was the backbone of the Sri Lanka batting, during country's most cherished golden era?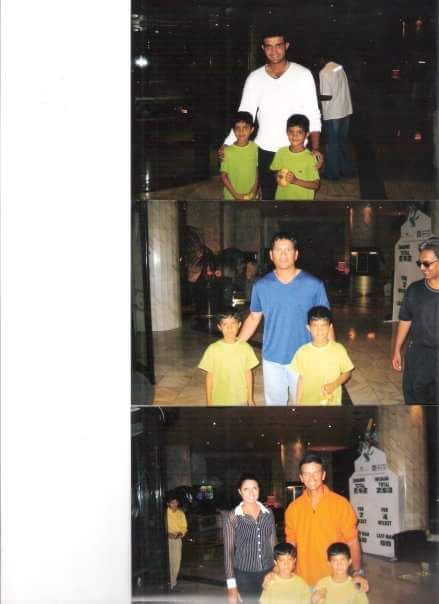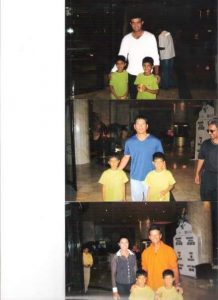 "Well…I think we are unique in our own way. For me it was bowling my Chinaman since I can remember. Our dad advices us to follow our dreams cause each of us are gifted in different ways on the cricket field" this time it's Ravindu turn to reveal the secret.
Currently, they are going through the process to sharpen their skills, to grind themselves, as well as to gradually taking steps towards their dream : to play for Sri Lanka one day. though, it's still a long way, but in one last one year, Duvindu particularly has made big strides. He was named the best bowler in recently concluded Marcentile tournament, with 23 wickets in just 9 games.
And Duvindu reveals how tough it was to fight against all the obstacles.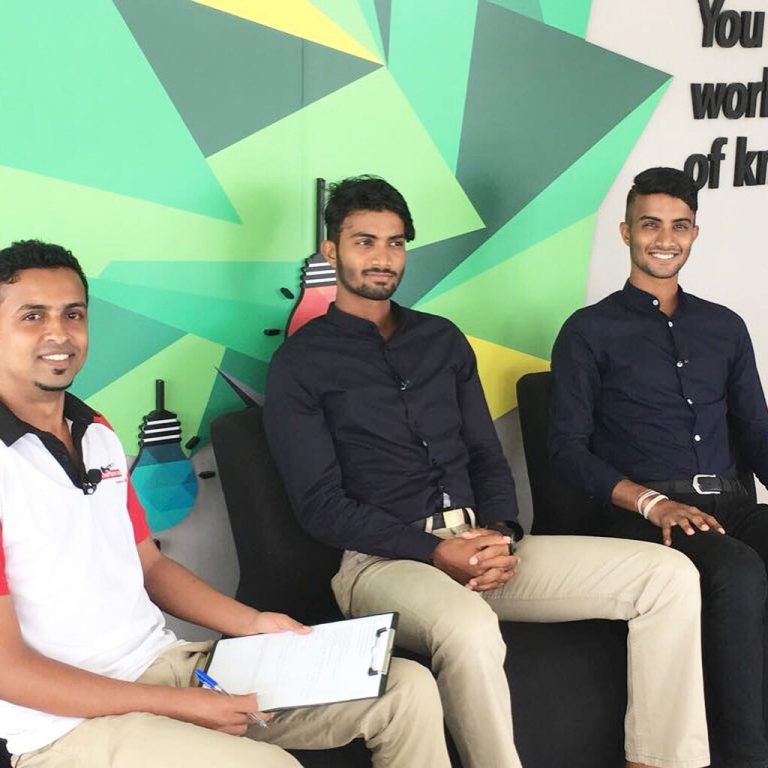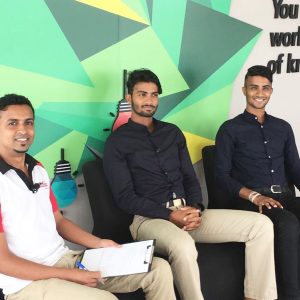 "More than the on-ground challenges, it's the some external reasons who inspires both of us to Conquer the Cricket field. many people who are full of jealousy with us, tries to put various obstacles in our way to slow us down. People think that being Hashan's sons make it easier for us to get in the team. But I must say it's the absolute opposite of that. It makes it twice as hard. We have to work twice as hard. Our dad has never ever unfairly pushed us in any way for us to make it to any team. So in our family, we work with the motto of hardwork and performance" he says with a sense of satisfaction.
As it happens everywhere, The Son's of legends, of any field, finds it rather difficult to cope up with the extra pressure and expectations.
"It's one hell of an experience. The expectations are surreal and people always look at us with our dad in the foreground. There is that added pressure and the Tillakaratne name to live up to. But I think that's what definitely keeps us going because nothing ever came out of comfort zones. We enjoy that pressure and proving our haters wrong. We won't rest till we live up to our name and our potential" says Ravindu.
Though, this is just the beginning of the challenges for them. As it is a norm in subcontinent, whenever they will prosper, people's will come with all guns blazing and raises plethora of questions.
"Our parents give us the strength and courage to fight through our obstacles" Now it's Duvindu turn again to show the world how determined they are to achieve their goal!