Twin Son's of Sri Lanka's One of the finest test batsman Hasan Tillakaratne are making big strides in domestic cricket with consistent performance.
Unlike Bollywood, this is not Nepotism! This is the passion, hard work and dream to follow the path of Legendary fathers. Though, there is still time when The son's of Rahul Dravid and Sanath Jayasuriya will be stormed their way to the bigger stage, Son's of two former greats from India and Sri Lanka have been considered future prospects for their national teams.
In India, Arjun Tendulkar, Son of Cricketing God, is making Big Strides. Unlike Sachin, Arjun is a fast bowling allrounder and in recent times he has impressed one and all, particularly with his bowling skills. He was there to help Indian Women Cricketers in the nets during the ICC Women's World Cup, and recently during the Australian series, Arjun bowled Virat Kohli and Co. During net sessions and got rave reviews from the Indian Players.
Meanwhile, In Sri Lanka, Son's of former Captain Hasan Tillakaratne are also being considered future prospects for the national team.
Though, there are few interesting twists! Duvindu and Ravindu Tillakaratne are Twins. More interestingly, both are getting famous for their bowling skills rather than batting.
Duvindu, elder amongt two by just a minute, is a left-arm Spinner. He idolizes Legendary Rangana Herath and has stormed his way into domestic cricket by some eye-cathcing bowling performances.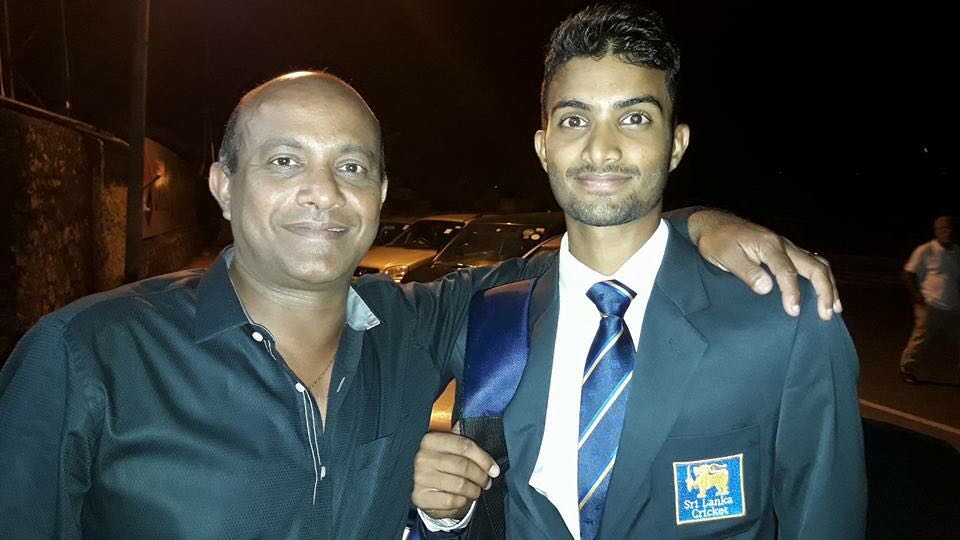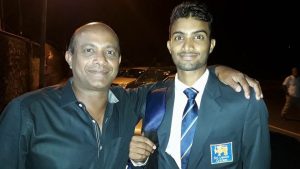 He was particularly lethal with the ball during recently concluded 25th Singer MCA Premier League, where he was the highest wicket taker with 20 scalps for his time Mas Unichela. He took two six wicket hauls in just 9 matches, and consistently troubled top Sri Lanka players as well, with his variations.
"I have learnt valuable tips from Rangana Aiyaa, by bowling alongside him at training. He's an absolute legend" he Says on his Idol.
And, he has already taken the wicket of Virat Kohli, the best batsman of modern day cricket!
"I got virat kohli out this year during center wicket practice at R Pramadasa stadium this year, during the test series and I was over the moon" He chuckles.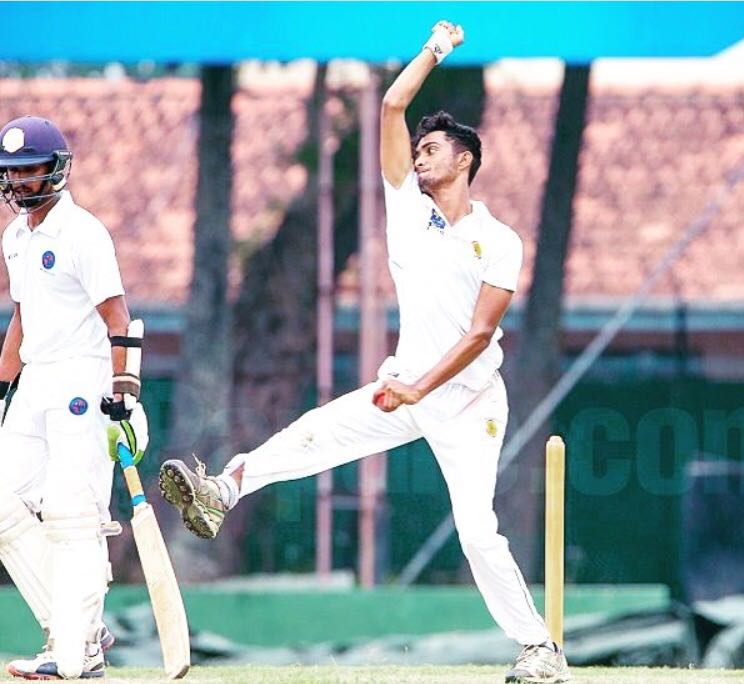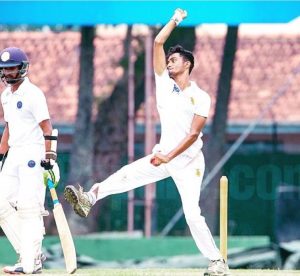 "The Indians were impressed with me and Hardik pandya specifically wanted me to bowl at him" he added further.
Ravindu, meanwhile, is a Chinaman bowler, a rare breed in world Cricket.
After rewriting the history in school cricket, as he was the youngest ever bowler to take 30 wickets in the Royal-Thomain battle, now he has moved on to prestigious Nondescript Cricket Club.
"Well…I think we are unique in our own way. For me it was bowling my Chinaman since I can remember. Our dad advices us to follow our dreams cause each of us are gifted in different ways on the cricket field" he recalls.
His strength lies on his variations, interestingly he taught from bowling legends like Shane Warne and Brad Hogg.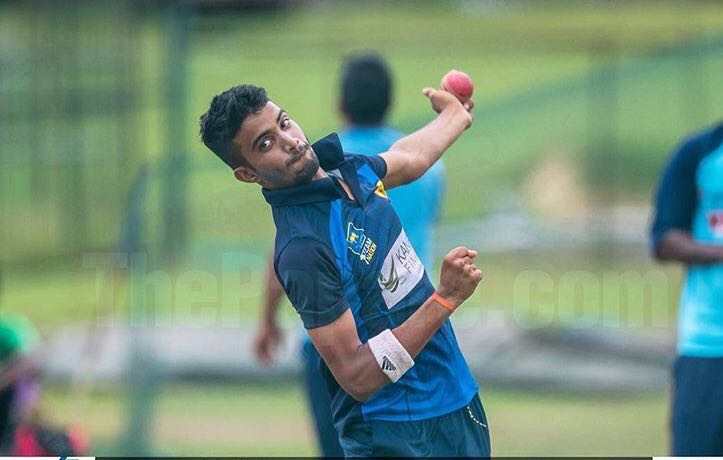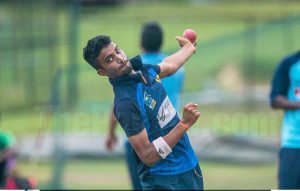 "My Stock ball is the chinaman but I loves bowling the Googly a lot. Love to mix it up with the top spinner and currently working on the flipper that Warney and Brad Hogg used to bowl" he says.
Though, both they have taken different paths, but their goal is similar : to represent Sri Lanka and makes their Mom and Dad proud.
And to makes themselves perfect to succeed, they have a Legendary father, for the inspiration. Belongs to that generation of some of the naturally gifted players like Sanath Jayasuriya and Muttiah Muralitharan, Hasan Tillakaratne stamped his authority in world Cricket with his work ethic and determination during his illustrious career.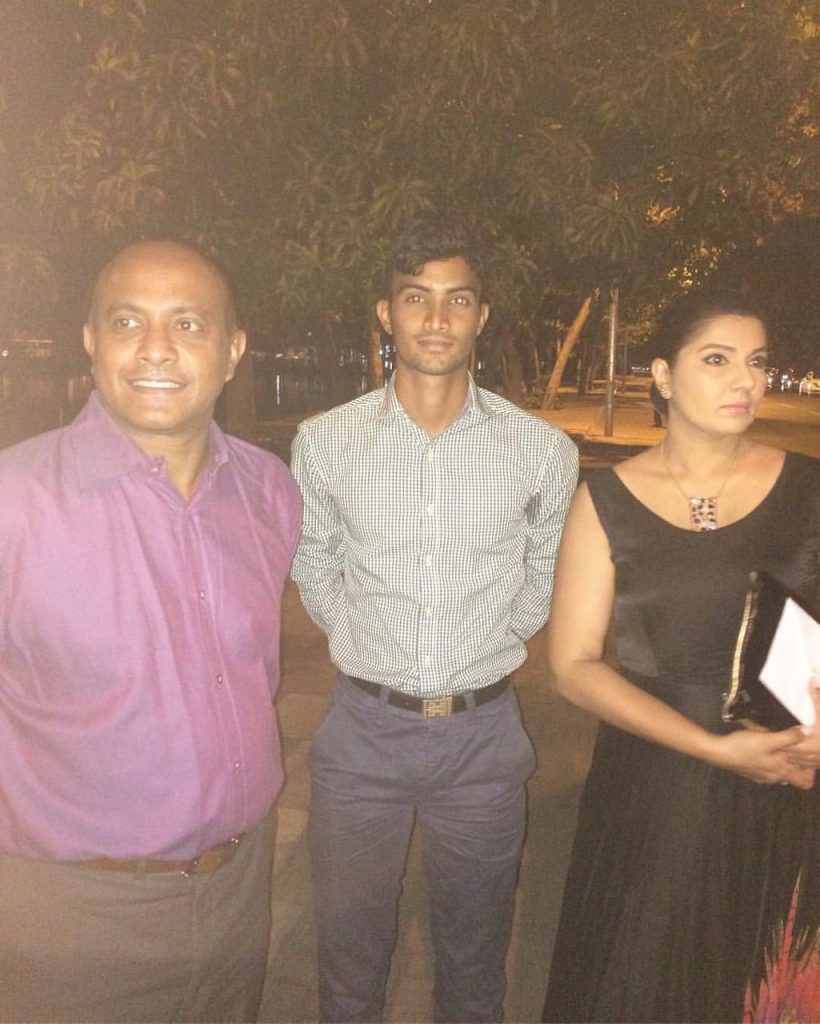 "Obviously My father is our hero. There can't be a better Role model than him. His dedication and commitment cannot be questioned. And also his off field qualities have set the bar high for us to follow" Ravindu Says with a Chuckle.
They are also ready to grind themselves, are ready for any challenge. The time is not too far away, when we will see these two Young Tillakaratne's recreating their father's magic, though for a change, with the ball this time!