By winning the best test and ODI batsmen of the year award, Dhananjaya De Silva and Kusal Mendis exposed selectors shortcomings : how they nurture young talents.
In August 2016, Dhananjaya De Silva played one of the most attractive test innings by a Sri Lanka batsmen in recent times, when he dismantled Australian bowlers in the third test of the series at Sinhalese Sports Club Colombo. Playing just his third test, it was an innings, players dream to play in their entire life. Against the world best bowlers like Mitchell Starc, Nathan Lyon and Josh Hazlewood, de Silva's innings of 129 was nothing sort of spectacular. He was particularly punishing against Starc surprisingly, played him like a club level ordinary bowler. He followed with blistering 65 not out in the second innings, as Sri Lanka made history by winning a test series 3-0 against Australia, first time in their test history.
It was the occasion, when Dhananjaya De Silva announced his arrival in the world Cricket. Many considered, and hailed too, as the next big thing in Sri Lanka Cricket!
31 October 2017, Dhananjaya De Silva won the best test batsman of the year award, at SLC annual award function, for his steller performances in 2016.
Irony, though, he is now labelled as a discarded batsman by selectors, instead of being next thing of Sri Lanka Cricket. In just one year, de Silva saw the highest as well as the lowest point of his career!
Whose fault it was? Dhananjaya De Silva's? Definitely not! Since his dream debut against Australia, he played 10 test matches so far, accumulated 726 runs with an average of 38.21. Statistics proves though he couldn't replicate his first series heroics as his average after Australia series was 60+, he was steady. And certainly, with an average of 38 in his first test matches, he has done more than enough to not to be entirely dropped from the test team, particularly when selectors recalled players like Lahiru Thirimane in that period.
But then, that's the way Sri Lanka selectors prefers to nurture young talents!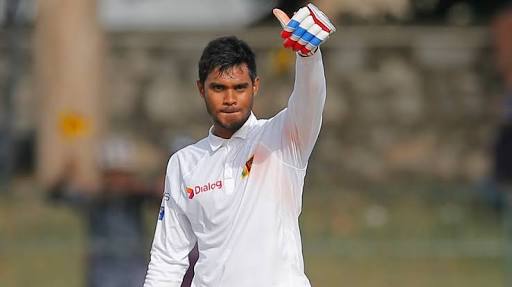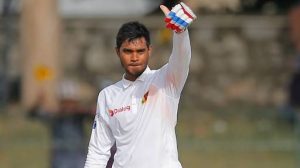 Unfortunately for Sri Lanka, Dhananjaya is not the only player, who received baised treatment from the selectors.
Kusal Mendis is another player, who announced his arrival in the world cricket in the same test series against Australia. Dhananjaya announced himself in the third test, Kusal Mendis announced himself in the second test.
Already on the back foot after conceding an 86-run first innings lead, Sri Lanka were reeling on 6/2 when the 21-year old Kusal Mendis walked out to bat in the second test against Australia at Pallekele International cricket stadium in July 2016.
By the time he walked off, Mendis was unbeaten on 169 after a 243-ball dominance against world's number one test team, and Sri Lanka were 196 runs ahead with four wickets in hand.
That was the arrival of Kusal Mendis!
But just like Dhananjaya De Silva, today, his confidence has also been throughly destroyed by Selectors.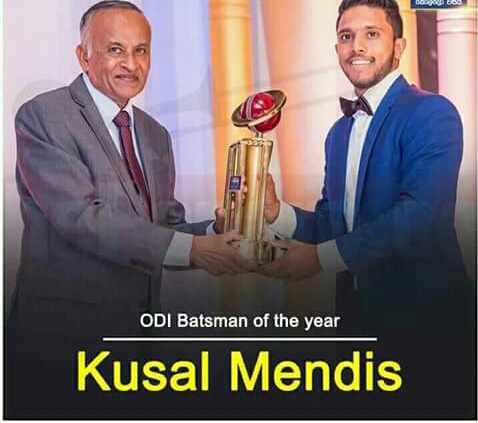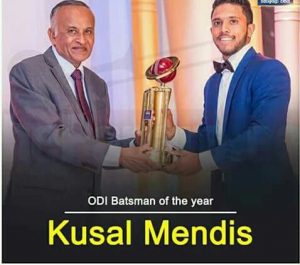 Though, unlike Dhananjaya, whom selectors completely discarded after one or two failures, in Kusal Mendis case, they destroyed him with various tactics. In last one year, Selectors have tried every possible trick to destroy the confidence of 22 Mendis, by using various plots : they selects him for a series, then swaps him up and down in the batting order and then drops him from the playing XI in the middle of the series. Then, for next series, selects him again!
Since his arrival to world stage, he has been playing non stop cricket. He dismantled Australians in tests, selectors didn't waste a minute to permanently include him in ODI squad. As soon as he prospered in the 50 overs format too, selectors hurriedly dragged him into T20 team as well.
Clearly, that was too much for a 21 year old!
And it proved fatal, when he started to lose his grip on his game. He became confused, how to adjust himself in the three different formats.
However, instead of preserving him for a particular format, most suitable for him at that time was test cricket, selectors ruined him by above mentioned tactics.
He was hopelessly out of form during the ODI series against India, and best way for him to grind himself in A Tours and regain the confidence. Incidentally, there was also an A tour of the West Indies, where young Mendis could have played without the pressure of fans, and limelight of media. This could have done wonders for him, as it did to Dhananjaya De Silva. Selectors sent Dhananjaya De Silva to west Indies, by naming the captain of the Sri Lanka A team. Now, he has played some magnificent knocks their, completely regained his form, and in the contention to be selected for India tour.
Sadly, selectors didn't apply same thing for Mendis. As a result, before the India tour, his form and confidence has completely scattered.
Interestingly, while test discarded Dhananjaya De Silva won the best Test batsman award, shorter format discarded Kusal Mendis won the ODI batsman of the year award!
By winning these two particular awards, they thoroughly exposed the shortcomings of Selectors. Honestly, they slapped hard and straight on the face of Selectors!