Sri Lanka batsmen in 2017 in ODI's. Read for die hard Cricet fans :
Niroshan Dickwella – 21 Matches, 21 innings, 748 runs, Average 35.61, Strike Rate 94.20, 2 Centuries, 4 half centuries
Upul Tharanga – 20 Matches, 20 innings, 852 runs, Average 53.25, Strike Rate 89.96, 2 Centuries, 5 half centuries
Danushka Gunathilika – 12 Matches, 12 innings, 509 runs, Average 42.41, Strike Rate 83.85, 1 Century, 4 half centuries
Kusal Mendis– 23 Matches, 22 innings, 587 runs, Average 27.95, Strike Rate 78.79, 1 Century, 4 half centuries
Dinesh Chandimal – 13 Matches, 12 innings, 239 runs, Average 19.91, Strike Rate 58.86, 0 Centuries, 1 half century
Lahiru Thirimanne – 6 Matches, 6 innings, 258 runs, Average 43.00, Strike Rate 66.66, 0 Centuries, 3 half centuries
Angelo Mathews – 12 Matches, 11 innings, 420 runs, Average 52.50, Strike Rate 77.34, 0 Centuries, 3 half centuries
Chamara Kapugedara – 5 Matches, 5 innings, 73 runs, Average 14.30, Strike Rate 62.93, 0 Centuries, 0 half centuries
Asela Gunaratne – 16 Matches, 14 innings, 432 runs, Average 39.27, Strike Rate 87.27, 1 Century, 1 half century
Milinda Siriwardena – 10 Matches, 10 innings, 213 runs, Average 21.30, Strike Rate 95.94, 0 Centuries, 1 half century
Thisara Perera – 9 Matches, 8 innings, 183 runs, Average 22.87, Strike Rate 112.96, 0 Centuries, 2 half centuries
Kusal Perera – 2 Matches, 2 innings, 91 runs, Average 0.00, Strike Rate 82.72, 0 Centuries, 0 half centuries
Tharanga is having an exception year with the bat, an average of 5325 and a strike rate almost 90 indicates that he has not only been scoring runs but scoring thick and fast. Stats suggest that Tharanga is the best Batsman in 2017 for Sri Lanka.
Then you know there is something really wrong when the number 3 and 4 batsmen; in fact the most important position in ODI is having a very poor run and even with such a poor run they still continue to get chances. Yes, Kusal is talented, but giving him some off would do justice for both him and the team. Even Sanga, Mahela were dropped from the team in their beginning. An average of 28 for Kusal Mendis suggests that he hasn't grabbed the chances by both the hands to play at the most important position of number 3.
Then you have Chandimal, Just look at his Stats, an average of 19.91 which is the worst in 2017 and a very low strike rate of 58.86 suggests that he doesn't only score nothing, but he wastes a bit too many balls as well and doesn't rotate the strike which in return adds extra pressure to the other Batsmen. It's a pity that a player who has played ODI's for nearly 8 years still cannot rotate the strike properly, why have Sri Lanka  invested this much on him and why are we still investing on him this much.
It's time to think about a player like Sadeera at number 4. Chandimal is the best Test Batsmen Sri Lanka have, but he simply doesn't fit in the shorter format.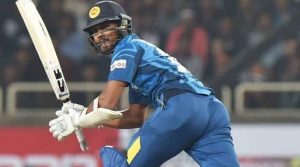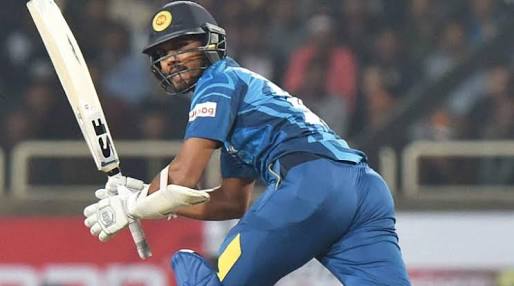 Again you know Sri Lanka is in deep trouble when two players who are injured are having an average of 52.50 and 39.27, a player who comes back to the ODI squad almost after 2 years is having an average of 43.00 and a player who is suspended shows an average of 42.41, Yeah true Sri Lanka has been so unlucky. Mathews who is injured has an average of 52.50 and a strike rate of 77, Asela who is in the same boat as Mathews has an average of 39 and a good strike rate of 87.
Thirimane comes back to the team after a long period and out of the 6 matches he has played he has hit 3 half centuries with an average of 43 and a strike rate of 67 which needs to improve a bit.
Danushka who is banned has been in tremendous form with a good average of 42 and a solid strike rate of 84. Kusal who is injured played only two games in 2017 where he made 47* and 44* not out runs. Clearly, Sri Lanka are screwed when the best players of the team gets injured and suspended.
For almost playing for 11 years on International Cricket at times in and out of the team Kapugedara is yet to shine once, no notable performances but still plays in the team. Average of 14 and Strike rate of 63 proves that 11 years of investment was just for nothing. Neither he scores or rotates the strike.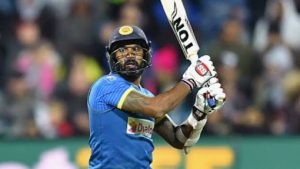 Milinda has not been consistent enough, an average of 21 proves this well. And when yours bowling all-rounder; Thisara Perara has a better average together with a better strike rate than your top order batsmen like Chandimal, Kapugedara and Milinda you know that we are in deep mess. He has been ok with an average of 23 and a very high strike rate of 113.
Sri Lanka Cricket have 101 problems to think about, the selectors need to open their eyes and realize and take necessary actions for the betterment of the game.