Sri Lanka made a promising start in the third match against Pakistan Yesterday, as Openers Upul Tharanga and Niroshan Dickwela put together 59 runs in 10.5 overs with an impressive run rate of over 5.5 during the partnership.
Though Dickwela was patchy, he somehow managed to stick around, while Tharanga was the aggressor among Two.
Dickwela bowled out on the 5th ball of the 11th over, and Dinesh Chandimal arrived, and that's where Sri Lanka lost the match!
By that time, Tharanga was going fluently, and all Chandimal could have done is to rotate the strike and gives the strike to the Captain.
Instead, Chandimal started Blockathon for no reason! There were no demons in the pitch, no sharp turn, even then he just blocked ball after ball. And, effectively killed all the momentum, Tharanga and Dickwela provided to the team.
In next ten overs, between 11 to 20, Sri Lanka managed only 35 runs, with 3.5 runs per over. Tharanga was Still going strong, as was on 51 in just 59 balls, by the 20th over.
Unfortunately, Tharanga too succumbed to the pressure, as Chandimal was just playing dot ball after ball. In next ten overs also they managed only 36 runs by the loss of two wickets. And, in next ten overs, between 31 to 40, Sri Lanka innings derailed completely as only 29 runs came. After Chandimal, Lahiru Thirimane also contributed in the downfall, as he made 28 runs in 45 balls, with a strike rate of 66.22.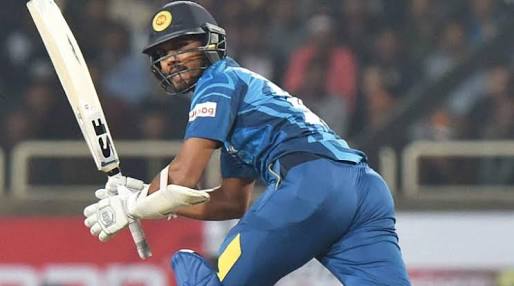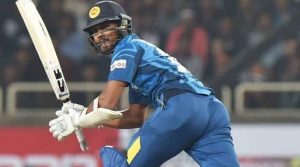 So, even after being 53/0 in first ten overs, Sri Lanka managed only 99 runs in next 30 overs with a run rate of 3.3 runs per over.
That's where, Sri Lanka lost the match and lost the series too! Though, Thisara Perera managed some nasty blows at last and dragged Sri Lanka to 208, but it was never going to be a match winning total.