After the premature, sudden resignation of Sanath Jayasuriya led selection committee, Sports Minister Dayasiri Jayasekara, SLC president Thilanga Sumathipala and his Executive Committee members are desperately knocking every past player's door to convince them to be  in  National Selectors.
Cricket Age Exclusive
With the resignation of the National Selectors last week Dayasiri, Thilanga and his Executive Committee are frantically calling almost every past National player to come forward as a National Selector to serve cricket.
The task has been given to Ashley De Silva, Chief Executive Officer, SLC as a priority is for him to obtain the consent of certain Past National players by calling them and speaking.
The Past National players approached are as follows:-
Hemantha Wickremaratna, Anura Tenakoon, Michael De Zoysa, Bandula Warnapura, Lalith Kaluperuma, Marvan Atthapathu, Roshan Mahanama, Malinda Warnapura, Sajith Fernando, Promoda Wickremasingha and Asantha De Mel are the few of the names from long list of Past National players that have been called.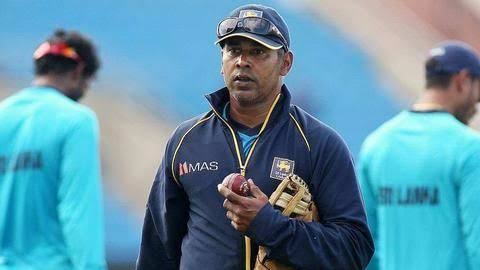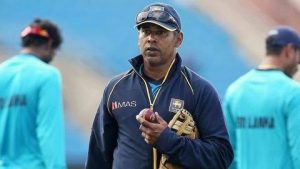 The others are Aravinda Silva, Ranjith Fernando, Amal Silva who served together prior to the last ICC CWC that Sri Lanka lost in the final to India.
The reason cited by all past National players is that they do not wish to serve SLC under Thilanga Sumathipala and his Executive Committee at all, not because of cricket, but due to the financial irregularities/misappropriation of funds that are taking place at SLC and the clandestine behavior by most his Executive Committee members.
Though, SLC is so desperate that they are now trying to get the services of Roy Dias present U19 coach, Hashan Tillakaratne present batting coach, Upula Chandana present fielding coach and Chaminda Vaas present U19 coach as Selectors since no one wants to come forward to serve.
Obiously, it all has become chaotic! If sanity prevails, the Country's Heads should take steps to immediately dissolve the SLC and get the right Interim Committee appointed.