As University Of South California (USC) Trojan CC's Cricket's season 2021 draws to a close, it achieved remarkable results throughout the season. For USC1, it was a season of great successes, getting promoted from the SCCA Division 2 to Division 1. For USC2 it was a developmental season, one that will help in their pursuit of promotion to Division 3 next year. For the club as a whole, it was heartening to see the tape ball tournament on campus start back up, as well as to see nets built near campus, and to be able to play host once again to the National College Cricket Association Pacific Zonals.
USC1's promotion to Division 1 came on the back of incredible hard work by captain Anurath Gupta and his team in the eighteen month off season.
Though, the game changer for the club was Sajith Fernando! Former Sri Lanka selector, LPL tournament director and first class cricketer, Sajith is also currently a National Youth Selector for USA Cricket.
As a coach, his sessions with the club on Fridays and Saturdays whipped the players into shape, both physically and mentally. With a focus on fielding, mental toughness and game situations, the team's all round cricketing skills showed great improvement. When the virus struck in 2020, the team continued to practice, as well as completed fitness challenges under Sajith's supervision.
"The incredible mental toughness from the team was put to the test, when, after losing two of the first three games of the season, and all hope of promotion seemed lost, the team bounced back to win nine consecutive games and seal promotion" a club official told Cricket Age.
The individual brilliance of Prayut Patel, who took 39 wickets across the season, was well supported by the entire team, who all chipped in with important runs and wickets. A key for the team's success was a focus on youth players, such as Andrew Daluwatte and Rajveer Khosa, whose performances at key moments took the team over the line.
The final game of the year, against Inland Empire1, was crucial to promotion, and USC pulled out all the stops, asking Coach Sajith and several USC Cricket alums from the Bay Area to fly down. Despite the opposition needing just 120 runs in 20 overs, with 9 wickets to spare, the boys showed immense skill and toughness to steal the game back and ensure they would be playing in the highest division next season. At the trophy collection, USC won the division 2 Championship, Division 2 Best Bowler (Prayut Patel), Division 2 Best Fielder (Suraj Patel) and awards for centuries (Dushyant Sharma, Abhay Patil) and 6fers (Prayut Patel).
The season for USC2 had its ups and downs, but it was a great chance for several younger players to stake their claims to the first division team next year, as well as to develop in the hopes of promoting to Division 3 next season. The NCCA Pacific Zonals was also a great success, with 6 teams participating over four weekends, with USC eventually claiming 3rd place.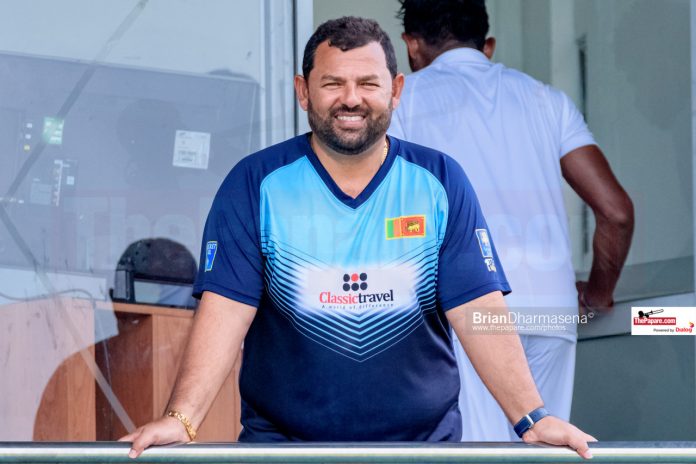 Sajith, who has migrated to USA now, has been regarded as one of the all time legend in Sri Lanka domestic cricket history. Though, he could not play for his country largely due to the internal politics even after scoring more than 10,000 runs and taking more than 250 wickets in First Class cricket.
A domestic legend, Sajith served as Sri Lanka national selector and manager as well. However, as the factors like – internal politics, jealousy and conspiring against each other – have always been a part of Sri Lanka cricket, a straight forward and genuine Sajith Fernando could not survived in the toxic environment and eventually decided to leave the country!