Bollywood is a destination of millions of dreamers, particularly for aspiring actors, who wants to become next heartthrob of the country! Fortunately, in this digital era, plenty of Institutes are fast emerging with a range of acting workshops!
However, while all these institutions offers crash-courses like workshops, mainly of one or two weeks, the Institute of Hollywood and Bollywood (IHB) is ready to provide India's First full-fledged online acting course!
A venture of Pushpendra Albe's Vessay Films, IHB offers a three month certificate course in acting, that includes 40 topics in a whopping 108 lectures! The students will be getting 10 Hollywood and Bollywood celebrities lectures, 10 Theater Artists lectures in total number of 12 live sessions. In last one decade, Albe's Vessay Films have produced some of the most critically acclaimed Marathi and Hindi films, like – Yoddha, Hirkani, Abhiyan, Nirnay, Room, Koi Hota To.
Mr. Guru, a well known Producer-director and CEO of IHB terms it as a game changer.
"We have designed IHB three months online acting course on the lines of Hollywood. From basic acting to method acting, from dialogue delivery to body language, IHB online acting course covers every single aspect of the acting and that makes it an unique course" the businessman turned filmmaker said.
And it's not restricted to big and small screen only. The three months IHB online acting course offers equally effective methods for those, who aspires to make a career as Theater Artists.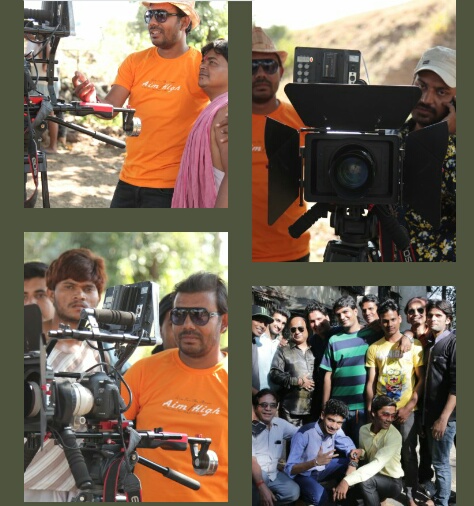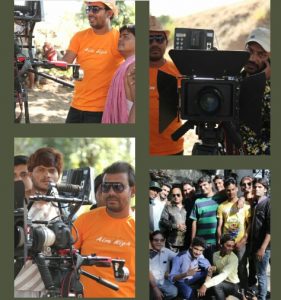 "That's the best thing with IHB online acting course that it includes stage acting as well. We have included topics like Character Study, improvisation, Voice culture in our course, so it will be a stepping stone for those, who aspires to be Theater Artists. We have already started the first batch from July 15" said Pushpendra Albe, COO and Creative Head of IHB.
The arrival of IHB is well timed as well. As 2020 has emerged as worst year in recent history with Covid-19 crisis, it has paralyzed Bollywood as well, just like any other industry. To add more misery, the tragic death of Bollywood star Shushant Singh Rajput has opened a cane of warms, which is destroying the image of world's biggest film industry.
"Our course will not only teach acting, it will also prepare aspiring actors for bigger challenges in the Bollywood – Auditions, on location atmosphere, Confidence on set, behavior on set, how to handle struggle period, how to behave with Co actors and how to make contacts with big production houses. Our course includes everything" Albe added further.
The IHB has already associated with renowned Bollywood and Hollywood celebrities as guest lecturers and it's going bigger and bigger by each passing day!
"We can promise, that at IHB, you will get everything in Hollywood style. We have established a big studio in Mumbai and offline classes will also be started, once the Covid-19 crisis ends. As I am a Cricket Guy, in last one month many top international cricketers, former players and coaches, managers have unconditionally promoted IHB on their social media platforms. I will forever be grateful for their support and love for me." he concluded.
Celebrities Guest Lectures: 
Anita Kanwal
Jaywant Wadkar
Avtar Gill
Mushtaq Khan
Rakesh Bapat
Kesariee
Raymond
Victor (USA)
Ellena
Agility
Topics of the sessions:
👉 History of Films &  Acting
👉 Identifying and overcoming  your inhibitions, fears & Complexes
👉 Silent Acting
👉 Basic Acting
👉 Method Acting
👉 Acting for Camera
👉 Difference between Screen and Stage Acting
👉Acting in 1970 – Acting in 2020
👉 Acting Moods
👉 different Emotions – Angry , Action , Comedy, romance etc.
👉Voice Culture
👉 Diction and Speech
👉 Dialogue Delivery
👉 Improvisation
👉 Body Language
👉 How to built contacts
👉 Audition / Screentest preparation
👉 9 Rasas
👉 Recitation
👉 Different patterns of Speech
👉On Location Atmosphere
👉 Character Development (Self)
👉 Character Study
👉 Observation & Imagination
👉 Text Analysis
👉 Script reading methods
👉 Makeup and Hair importance
👉 Rhythm
👉 Dubbing – Improvisation
👉 Movie / Project – Selection
👉 Confidence on set
👉 Behaviour on Set
👉 Director's role in your Acting
👉 Journey of Great Actors and Actresses
👉 How Entertainment industry runs
👉Difference in Hollywood and Bollywood Acting style
👉Audience Point of View
👉 Difference between Reel life and Real Life
👉 Importance of Continuity
👉 Advertisement / Photoshoot / Modelling
👉 How to play with your characters
👉 How to behave with your co actors
👉 How to handle your struggle period
👉 Camera Angles
👉 Editor's point of view
👉 Song preparation and Miming
👉 Age and Figure does not matter for Actors.