Aravinda De Silva and Sanath Jayasuriya – Two of Sri Lanka's greatest match winners in cricket history, members of World Cup winning team. They served Sri Lanka cricket after their retirement as well, as chairman of selectors!
On Saturday, both they watched Sri Lanka VS India World Cup match at Headingley, Leeds from stands.
No complementary tickets, no especial caring for two legends of the game in a World Cup match!
More embarrassingly, Both Aravinda and Sanath asked for match tickets from current Sri Lanka's players.
"Both Aravinda and Sanath got the tickets from players, Who played against India at Leeds" a source, close to legends, told Cricket Age.
Meanwhile, Gayan Owitigala was feeling positive at Headingley Cricket Ground (according to his FB post). Reasons were obvious – He was watching the match from hospitality box, that too with Sri Lanka's Sports Minister Harin Fernando!
So, Who is this Owitigala? Well, he is the political secretary for Harin in Badulla. And coincidentally (what a coincidence) he is also the president of Badulla District Cricket association.
In another picture, Harin was with Bandula Samanwathuregama! Few days ago, Cricket Age exposed him in a series of news, how he hoodwinked Sri Lanka Cricket Board (SLC) and entire Sri Lanka cricket fans by giving commentary from a house in London by sitting in front of a TV, even though he got 10 Million rupees for his assignment!
Harin talks big. He promises big also! He had arrived as newest Messiah of Sri Lanka cricket and as promoted himself as a last hope. He promised to overhaul Sri Lanka's Cricket. Since last Six months, though, he was busy in some other commitments! Maybe, he was busy in World Cup, Song, Badulla Cricket Stadium development, approving test player Dimuth Karunaratne as captain for 50 overs world cup, arranging visas for Sports Ministry officials and other things like going and returning and going again for World Cup (and mind you he always spends his own money, according to his claims).
Maybe, that's why he couldn't fulfill his promises. Maybe that's why, he has forgotten that he ordered for a forensic audit five months ago!
Maybe, he has realized that now as world cup fever is over, he has to do something. Maybe, he was getting advice from Owitigala and Samanwathuregama how to make Cricket corruption free.
That's why, he couldn't realize that two legends of the game, two iconic members of world Cup winning Team were also watching the match, with common spectators, from the stands! You can always trust on Harin Fernando, that he will overhaul cricket!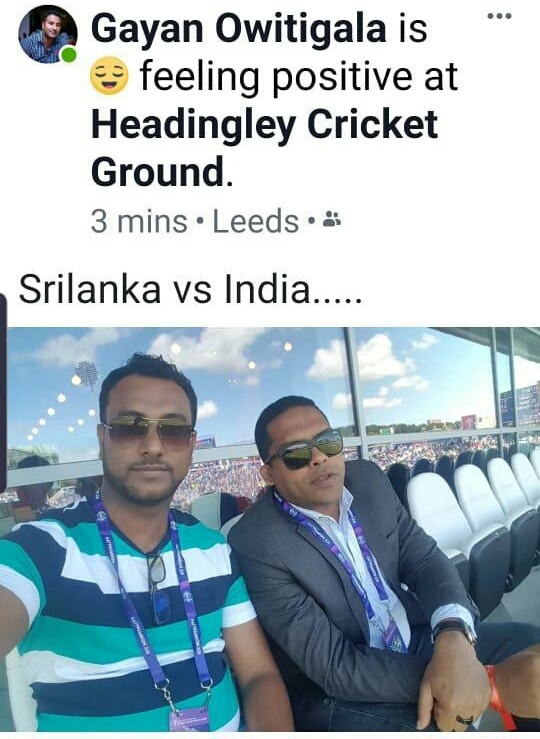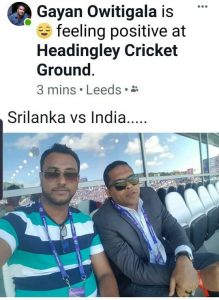 (With inputs from Cricket Age editor-in-Chief Milan Gupta from Leeds)